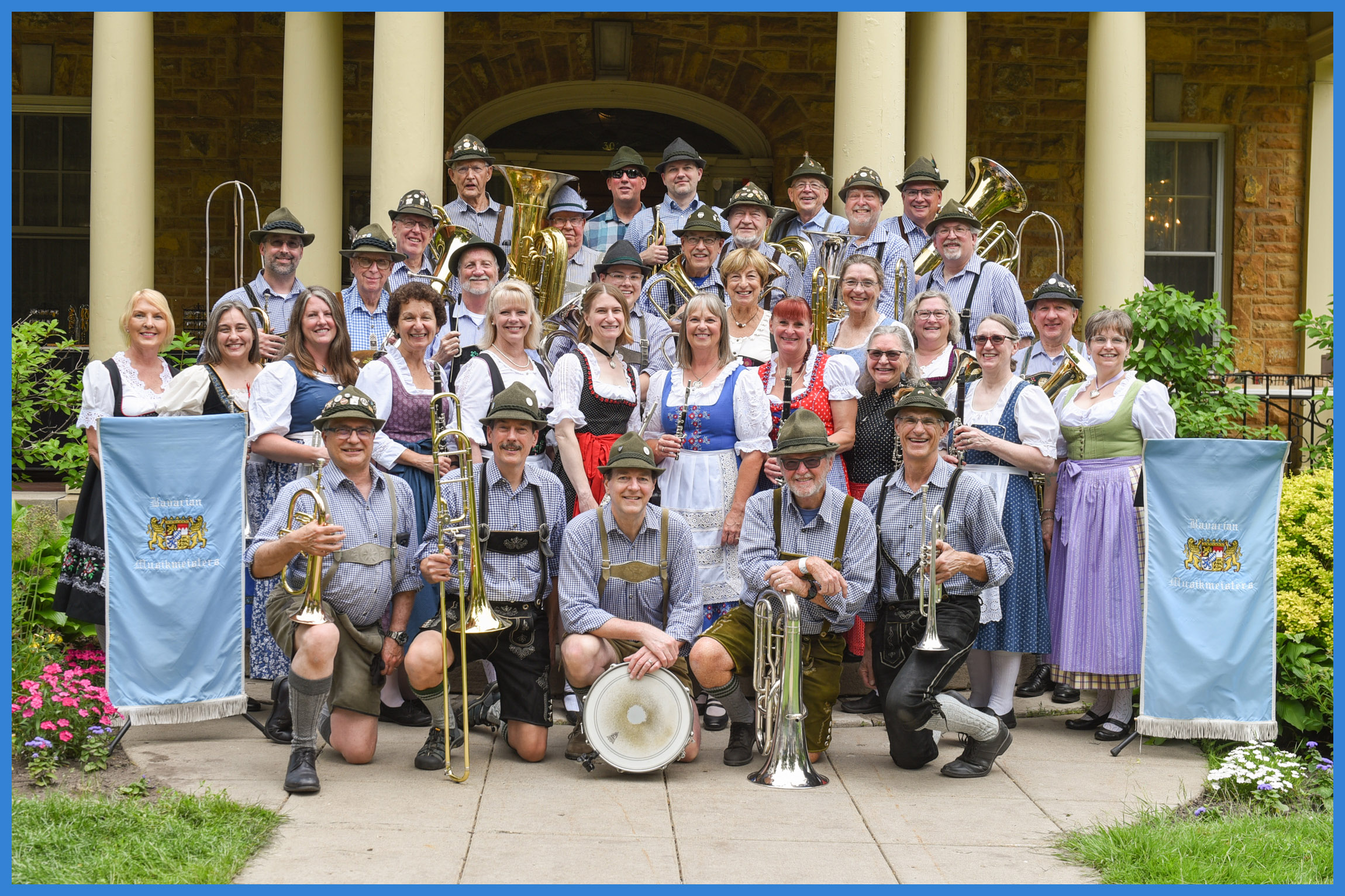 The Bavarian Musikmeisters are a 35-member wind instrument band from the Twin Cities of Minneapolis and St. Paul, Minnesota that have been sharing the beauty, enjoyment, and history of traditional Germanic band music and culture with people of all ages at festivals, park concerts, senior residences and private parties since 1985.

The Musikmeisters are modeled after the traditional village bands found in the German-speaking areas of Europe. Their attire, instrumentation, and musical arrangements of marches, polkas, waltzes, folk dances, and ballads are all authentic.

Two of their recordings are available for purchase, including the 2016 CD "Tanz Mit Mir (Dance With Me)", and their 2013 release "Live From Amana".